This page covers instructions for installing Lego Rovers on your own equipment.
Equipment
In order to run the Lego Rovers activity you will need the following
An Android device running Android 4.4 (KitKat) or higher with a screen size of at least 7". You can find your Android version by going to Settings.

If you have a LEGO Mindstorms Home Set, or you do not want to use WiFi for communication between your tablet and the robot then your device must also be capable of "Bluetooth Tethering" - that is using a paired Bluetooth Device (such as a smartphone) for Internet access. Only some Android devices allow this (for instance the Google Nexus 7 with Android 6 does not, though it will with earlier versions of the operating system). Samsung Galaxys do allow this.

A LEGO Mindstorms EV3 set. The activity will work for both the Home Set and the Education Set but some of the usage instructions vary between the sets.
An SD card with an image of the leJOS operating system. You can either purchase and format your own SD Card or request a pre-formatted SD card from us for free (UK only)
If you will be using WiFi for communication (Educaton Set only) then you will also need a USB Wifi "dongle".
Installation and Operation
To install and Run Lego Rovers you need to
We describe the first three of these steps below.
Getting and SD card with the leJOS operating system
You may create your own SD Card as follows:
What You Need

To run LeJOS on your robot you will need the following items:

A micro SDCard which is a least 2GB and at most 32GB
The zip file located here

The micro SDCard must be FAT32 formatted.

Formatting the SDCard

Download and install the sdcard formatter program from

here

.

Run the program then select your SD card from the dropdown menu. Choose overwrite format.

Click Format. This will take some time. When it is finished you will have a FAT32 formatted SDCard.

Copying the Files

First unzip the file you downloaded from the What You Need section. Then copy the files to the newly formatted SDCard. Your sdcard should have these files.

Top of page
Installing the SD Card with leJOS on your EV3 Brick
Place your micro SD card in the EV3 robot.
Start the Robot
. To do this press the center dark grey button on the robot.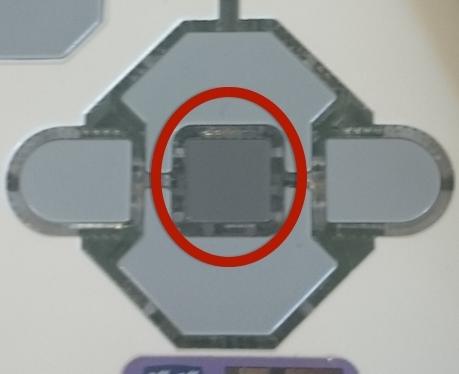 Wait for the robot to finish turning on, this will take a while and when it is finished the robot will make a chime.
Top of page
Installing the App on your Android Device
Android Requirements

To install the Android application your Android device must be Android 4.4 (KitKat) or higher and have a screen size of at least 7". You can find your Android version by going to Settings. Then choosing about.

Before Installing

Before you can install the application you first need to allow your Android Device to install applications from unknown sources. This is because at time of writing the application is not availiable from the play store.

To do this first go into settings. Then choose security. Check the unknown sources and choose OK on the information that appears.


You can now install the Android application by downloading it from this page. Three versions of the app are available

If you have a LEGO Mindstorms Home Set, or you do not want to use WiFi for communication between your tablet and the robot then your device must also be capable of "Bluetooth Tethering" - that is using a paired Bluetooth Device (such as a smartphone) for Internet access. Only some Android devices allow this (for instance the Google Nexus 7 with Android 6 does not, though it will with earlier versions of the operating system). Samsung Galaxys do allow this.
A LEGO Mindstorms EV3 set. The activity will work for both the Home Set and the Education Set but some of the usage instructions vary between the sets.
An SD card with an image of the leJOS operating system. You can either purchase and format your own SD Card or request a pre-formatted SD card from us for free (UK only)

Once downloaded tap the .apk file and tap install on the screen that appears.

Top of page